"Optimal health and happiness is more than a state of the absence of disease or emotional pain. It is a continuous adjustment to the changing demands of life and environment. And it must bring with it a sense of joy and strength – of buoyancy, resilience, beauty and balance."

~Lorrie Jones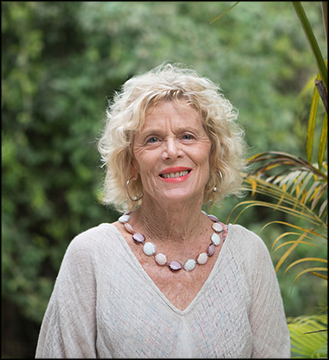 I have been supporting people on their journey toward optimal health and wellness for over half my adult life. From a foundation of traditional Western medicine, I weave Eastern wisdom, life experience, opportunity, learning and growth into a unique and innovative approach to living a life of wellness, balance and serenity.
My passion is partnering with you on your journey, modeling and mentoring elegant and effective skills for embracing change and transformation within oneself, between one another and within our global community. It is my belief that with any life challenge there is hope for rediscovery and renewal of the beauty in the human soul. My commitment is to work from my heart and to honor the sacredness of your process.
Dedicated to fostering mindfulness, self-discovery and personal transformation in wellness and well being I provide education, consultation and coaching in the most effective principles and practices of Mindfulness and Hakomi therapies, encompassing a "mind-body" approach to health and wholeness.
Holding professional certification in MBSR (Mindfulness Based Stress Reduction), Hakomi Therapy (CHT), Yoga (RYT), and a BS in Nursing (BSN), qualifies me to offer state-of-the-art professional programs and mindfulness practices designed to educate, inspire and motivate in creating a life of vibrant and sustainable health and well-being.
As a wellness practitioner, educator and coach, I have served individuals, groups, and hospitals with my expertise in health issues, advanced professional training in stress reduction, extensive research in mind-body healing and dedication to learning and personal growth. From this rich soil of commitment, challenge and achievement, I am able to offer holistic, nurturing and healing programs. I am available for media interviews and speaking to your group.
Receive occasional newsletters and announcements from mindfulness expert Lorrie Jones.



CREDENTIALS AND EXPERTISE INCLUDE: CERTIFICATION IN MINDFULNESS BASED STRESS REDUCTION CREATED BY DR. JON KABAT-ZINN, UMASS MEDICAL SCHOOL-CENTER FOR MINDFULNESS; CERTIFICATION IN HAKOMI THERAPY; BS NURSING; NEURO-LINGUISTIC PROGRAMMING; INSIGHT DIALOGUE FACILITATORS' TRAINING WITH GREGORY KRAMER; WA STATE CERTIFIED COUNSELOR; REGISTERED YOGA TEACHER; and HOSPICE CARE VOLUNTEER.
To keep current on the newest information and best practices, I belong to the following associations:
TCME: The Center for Mindful Eating

IDEA: Health and Fitness Association

NEDA: National Eating Disorders Association

PEO: National Organization of Philanthropy and Education for Women

NODA: No One Dies Alone

Yoga Alliance
Author of the following books:
21 Days of Living Mindfully: Your Guide to Conscious Living
21 Days of Parenting Mindfully: Your Guide to Raising a Mindful Child
21 Days of Eating Mindfully: Your Guide to a Healthy Relationship with Yourself and Food (3rd ed)
21 Days Guidebook Companion Journal
Author of the following publications:
Hakomi: Your Key to Personal Exploration, Discovery, and Possibility
Eating Mindfully: Your Key to Healthy Living
Fit From Within: The Art & Science of Weight Loss
Coming Spring 2020:
365 Days of Mindful Self-Reflection and Self Discovery
SaveSave
SaveSave