I found the results of a recent Oxford University study truly eye-opening. Do you know what one of the biggest causes of unhappiness is? Eating alone! And I'm not talking about students eating alone in a cafeteria. I'm talking about all of us. We all do it.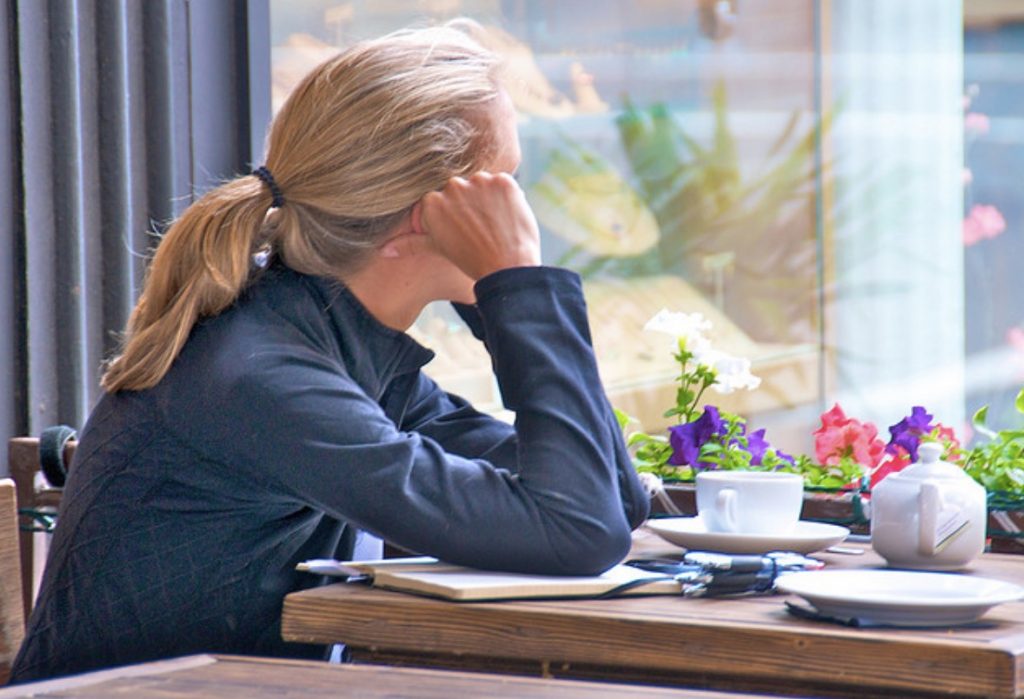 Loneliness is becoming an epidemic. Over half of all Americans experience loneliness and our international readers are feeling it too. While it's normal to feel lonely sometimes, chronic loneliness leaves one more susceptible to death from nearly every cause.
What does this mean? Simple: you can make your life better by forcing yourself to stay connected. I know, I know. After a long day at work, it feels like a chore. That's why I love this site, The Unlonely Project – it's full of creative ideas and cool short films to inspire you to connect. Another resource, Meetup.com, is free and will help you connect with people who share your interests.
Now that we know eating meals with people will make us feel happier – and happiness is a very good thing – let's take it a step further. Is it possible to experience happiness during those moments when your life is challenging or tragic?
Yes, and no.
Happiness is fleeting.
But you always have access to joy.
Flowers unfurling . . . rainbows . . . a child's laughter . . . why do some things seem to create such universal joy? In this captivating TED Talk, Ingrid Fetell Lee reveals the surprisingly tangible roots of joy and shows how we all can find – and create – more of it in the world around us. She also has an amazing book on the topic, Joyful: The Surprising Power of Ordinary Things to Create Extraordinary Happiness, available on Amazon.
If you find yourself eating alone most evenings, or know of someone who does, I encourage you to reach out and offer to share a meal. Let me know in the comments below how you feel afterwards.
---
Coming soon: 365 Days of Mindful Self-Reflection and Self Discovery by yours truly!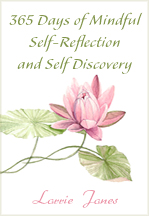 My friends, there's no better time than right now, this moment, to assess how things are going, reset your intentions, and find focus. Take time daily to ponder one of the 365 meditations: through bite-size tidbits of self-reflection you will explore your own inner wisdom, learn about yourself, your wishes and desires. You will gain clarity and perspective, serenity and joy, approaching each day with calm and ease. Each daily meditation is followed by blank space for you to record your thoughts, observations, and feelings – whatever comes up for you. As you reflect on each thought or question, you will discover yourself anew and the benefits will be priceless.